Functional Movement Video Analysis in South Austin
At HealthFirst Spine & Wellness, we not only provide treatment for a wide range of musculoskeletal disorders but also help healthy individuals protect their vitality and optimize their athletic performance. For this purpose, we use a variety of diagnostic techniques, such as Functional Movement Video Analysis and Digital Posture Analysis, to identify postural imbalances and functional issues and resolve them before they impact their mobility and strength.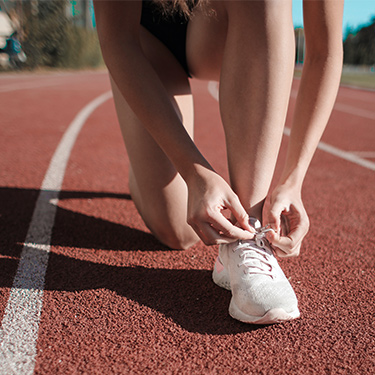 How Does Functional Movement Video Analysis (FMVA) Work?
Functional Movement Video Analysis is a comprehensive diagnostic technique that involves posture assessment, walking and running gait analysis, and clinical assessment to determine the flexibility, strength, and balance of an individual and develop a treatment plan that focuses on helping the patient adopt the optimal posture and prevent musculoskeletal injuries.
The primary objective of a functional movement video analysis is to identify performance issues and improve the posture of an individual to prevent injuries. The findings obtained from the diagnostic procedure are used to develop a strength and conditioning program individualized to a patient's unique physical requirements.
Who Can Benefit From Functional Movement Video Analysis?
Functional Movement Video Analysis is a highly useful technique that chiropractors and physical therapists use to design an individualized treatment program for their patients. Whether you're a sportsperson who wants to improve the recovery process after a severe sports injury, an athlete who wants to optimize his performance, or an individual who wants to preserve their strength and enjoy a pain-free life by improving their posture, functional movement video analysis can prove to be of great value to you.
After conducting a thorough analysis of your postural and your gait, our chiropractors suggest you treatments that are best suitable for your health. These treatments not only relief any pain and inflammation, but also prevent injuries resulting from poor posture.
To learn more about this technique or to schedule a chiropractic consultation in South Austin, you may contact us to find out more.