Headaches and Migraines Treatment in South Austin
There are a number of headache syndromes that result in debilitating symptoms, leaving the affected individual unable to perform even day to day tasks. Of these headache syndromes, migraine remains the most common one that affects 2% of the world population. Despite the high burden of migraine, the preventive and abortive medicines available often remain ineffective in treating the pain.
At HealthFirst Spine & Wellness, we provide specialized chiropractic care to patients who suffer from migraine, cluster headaches, tension headaches, or any other type of headache syndrome. The purpose of our chiropractic care for migraine is to offer pain relief and help patients live a healthy, pain-free life.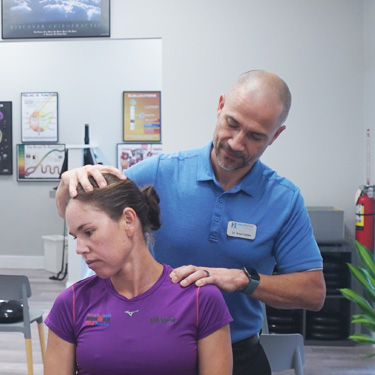 Manage the Symptoms with Chiropractic Care
Chiropractic is a little known but highly effective alternative treatment for migraine and a number of other headache syndromes. There are a number of research studies that suggest that chiropractic adjustments can relieve pressure on the nervous systems, preventing migraine attacks. In addition to this, chiropractic may also help improve the symptoms of an acute migraine attack, providing relief from the throbbing pain and other inconvenient symptoms.
At HealthFirst Spine & Wellness, we use chiropractic in conjunction with myofascial release and massage therapy to alleviate tightness in muscles and tendons and provide optimum pain relief to the patient. Since each patient has unique needs and expectations, we develop a customized treatment plan that's best suited for your medical condition and health.
What Our Chiropractors Can Do For You?
At HealthFirst Spine & Wellness, we not only provide you chiropractic care for migraine, but also offer you dietary advice and suggest you rehabilitative exercises to make your experience of working with a chiropractor more fruitful.
When you schedule a chiropractic consultation with our experts, we evaluate your lifestyle and your dietary habits to identity triggering behaviors and foods and suggest you modifications so that you can reach your health-related goals quickly and live a longer, healthier, and happier life.
To learn more about how chiropractic care for migraine an help you prevent a migraine attack or to schedule a chiropractic consultation in South Austin, contact us today.