Growing up, Dr. Nicole found herself enamored with chiropractic—partially due to having a chiropractic father and holding jobs in his offices throughout her adolescence. Dr. Nicole knew from a young age that this was the profession for her, and after graduating from Michigan State University (go green!), she attended the renowned Life Chiropractic College in Georgia.
While at Life, Dr. Nicole made lifelong friends, learned techniques she still employs today, and was blessed to have had the opportunity to attend school assemblies led by founder Sid Williams, a thought leader in chiropractic.
A Passion for Families
Dr. Nicole enjoys helping patients of all walks of life express their true health—even the youngest members of your family. Whether you're 1 or 100, we know there's something for you at our practice.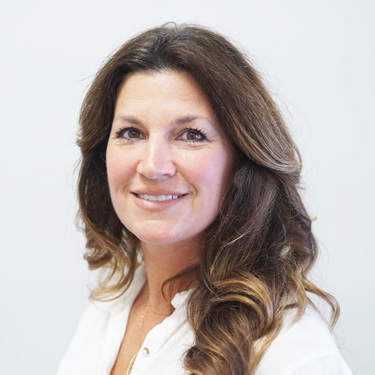 At HealthFirst Spine & Wellness, Dr. Nicole goes beyond just helping you address the problem you're seeking relief from—she aims to completely listen to you and your goals so that she can devise a care plan that can help you feel your best for the long run. Care with us is about more than just getting you out of sickness—it's about keeping you well for life and showing you that with us, you're a part of our family.
Outside of the Practice
When she isn't caring for patients in the practice, Dr. Nicole enjoys spending time with her husband and three sons. The family has traveled extensively for the last 12 years as their oldest is a tennis star. The family also enjoys spending time with friends, hiking, and exploring nature. Dr. Nicole volunteers with the Christopher Guild Foundation, an organization near and dear to her heart that helps to raise money for child protection.
We'd love the chance to get to know you and your family—if you'd like to book an appointment with us, we can't wait to welcome you to our practice. Get started today!