Spinal Decompression Therapy in South Austin
Lasting relief of spinal pain using a proven non-surgical treatment
If you've been putting up with disc herniation, disc degeneration or failed back surgery syndrome, we can help. At HealthFirst Spine & Wellness, we're offering spinal decompression in Austin, a treatment also referred to as non-surgical spinal decompression therapy. Unlike spinal surgery, which comes with risks and often fails, spinal decompression treatment is a safe and effective alternative.
How Does Spinal Decompression Work?
Spinal decompression works by having a patient lay on a specialized traction table designed to reverse spinal compression. By producing a negative pressure within the spinal disc, disc decompression therapy pulls nutrients into the disc to aid in healing and can facilitate the reduction of the herniated disc material.
Repositioning Your Spine To Its Natural State
Here's how it works: We attach you to the table and move you through a variety of positions, effectively counteracting compression so discs can move back into place.
Faster and More Effective Healing
This process creates an environment where the disc can receive more nutrients and heal itself faster and more effectively. The main objective of spinal decompression therapy is to reverse compression and alleviate a patient's chronic pain.
Non-Surgical Spinal Healing
Spinal decompression therapy has been proven to alleviate the pain in the back, arms, neck, and leg areas as it heals the source of pain without surgery. It can offer tremendous results for pain, as well as sciatica, posterior facet syndrome, spinal stenosis, and other related conditions.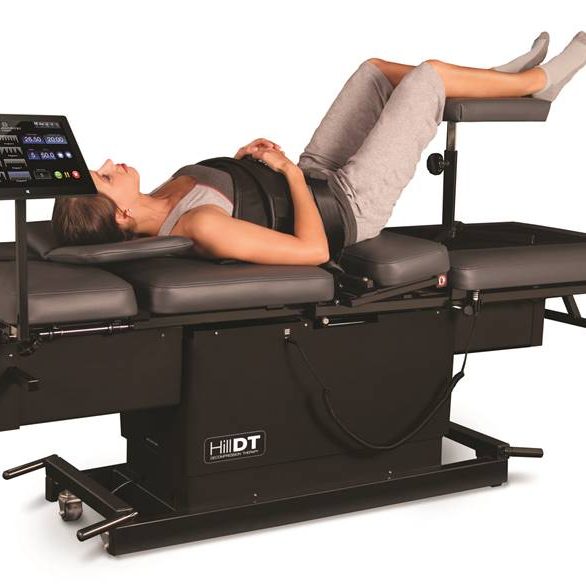 Low-Force, Smooth Decompression
HealthFirst uses the Hill DT table, which employs sophisticated load sensor technology to continually measure and check the treatment force and patient-resistance of each treatment.
At a rate of more than 10,000 pulses per millimeter, the Hill DT senses a patient's approaching threshold and decreases the pull. What this means is the Hill DT offers low-force, smooth decompression in an entirely different class from cable-based spinal decompression systems.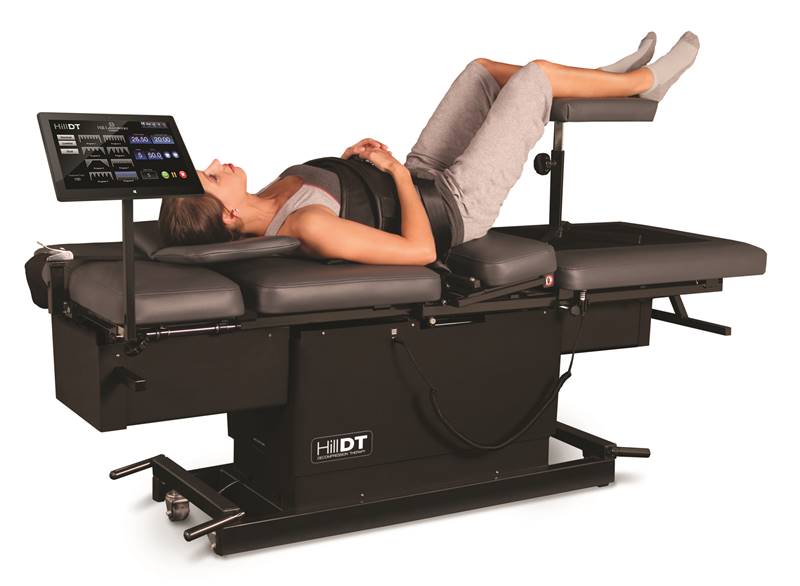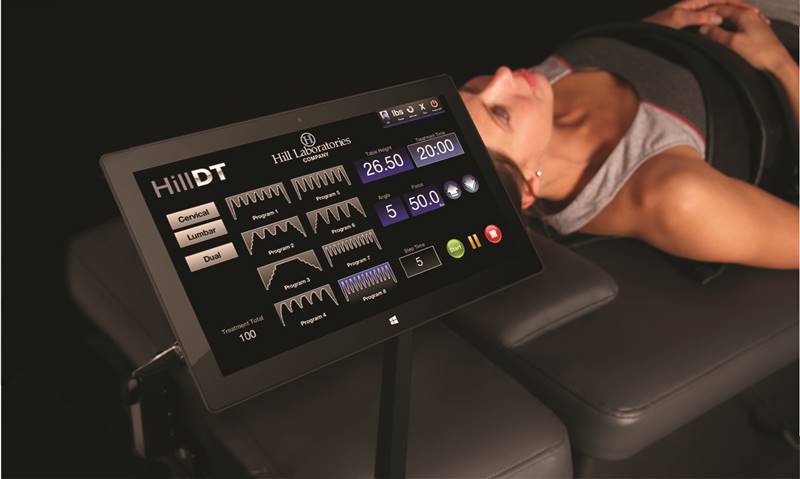 Watch the videos below to learn more about how posterior lumbar decompression and cervical decompression therapy work.
Dr. Brad's Certification
Dr. Brad is certified in spinal decompression. He earned a Certificate of Proficiency in Non-Surgical Axial Spinal Decompression from Hill DT Solutions, LLC.
FAQ
Can the therapy be used with others at your practice?
Yes, in fact, we believe it works best when used in conjunction with other services.
How many sessions will I need?
While every patient is different, most people require several sessions to get favorable results.
Can anyone have spinal decompression therapy?
The majority of patients are suitable candidates for spinal decompression. During a consultation and exam, Dr. Brad will make sure that you can receive spinal decompression.
Schedule an Appointment
Are you interested in learning more about spinal decompression therapy? Interested in having a partner in your health journey? At HealthFirst Austin Spine & Wellness, we take an approach to chiropractic care that includes state-of-the-art techniques to address your symptoms. In addition to spinal decompression, our clinic provides expert chiropractic care for sports injuries, degenerative disc disease, herniated discs, lower back pain, sciatica and scoliosis.
Learn more about the conditions we treat at HealthFirst Spine & Wellness. Contact us today to schedule a chiropractic consultation in South Austin!