Digital X-Rays in South Austin
Good quality images are essential to accurate diagnosis and to providing patients with safe and effective treatment for their illness or injury. Therefore, at HealthFirst Spine & Wellness, we use digital X-rays to help our chiropractors identify the health conditions you are experiencing and provide appropriate care as soon as possible.
The Benefits of Digital X-Rays
Digital X-rays is an advanced diagnostic technique that produces high-quality images while reducing the patient's exposure to harmful radiation. This not only supports a prompt and accurate diagnosis, but also helps the patient avoid the side effects associated with prolonged exposure to large doses of radiation, such as redness, skin irritation, and inflammation.
The images thus produced are sent to the computer of your chiropractor through an electronic system and can be magnified or cropped for a closer look. Your physician may also adjust contrast and density to improve viewability and accurately identifying the underlying cause of pain.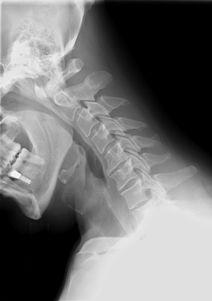 Indications of Digital X-Rays in Chiropractic Care
While in most cases of musculoskeletal pain, an X-ray is not required, your chiropractor may suggest one to rule out a particular pathology and to determine the points where to adjust the spine.
Generally speaking, your chiropractor may recommend a digital X-ray if you:
Have sustained a traumatic injury during a car accident or sports
Are suffering from an infectious disease that's causing pain
Are likely to develop a musculoskeletal condition due to poor posture
To learn more about the benefits of digital X-rays or to schedule a chiropractic consultation in South Austin, you may contact us to book an appointment.