Myofascial Release in Austin, TX
Acute or chronic pain, muscle stiffness, frozen shoulder – there are a number of musculoskeletal disorders that may influence a person's mobility and strength. At HealthFirst Spine & Wellness, our mission is to help our patients regain their health and mobility, and for this purpose, we use a variety of techniques, such as chiropractic massage and myofascial release to offer pain relief and restore the normal functionality of bones and muscles.
Myofascial Release is one of those many techniques that make up the treatment plan of patients suffering from acute or chronic pain. It is a soft tissue technique that targets 'fascia' – a three dimensional web that surrounds every tissue of the body from head to toe. These muscle fibers that are responsible for muscle stretching and contraction may get shortened and solidified due to trauma, poor posture, or inflammation resulting from an injury and illness. Myofascial Release focuses on reducing pain and stiffness by easing the tension at a specific point of the body called the trigger point.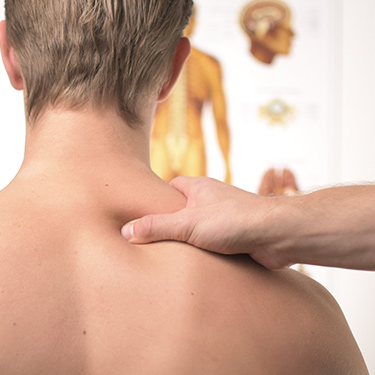 How Do Myofascial Release Work?
Myofascial Release works the same way as massage therapy. On your visit to a therapist or chiropractor Austin, your practitioner will gently massage the fascia to identify the trigger points causing pain and stiffness. Once the trigger points have been localized, the chiropractor will massage the area repeatedly until the tension is fully released.
Who Can Benefit from Myofascial Release?
Myofascial Release is useful in the management of a number of chronic and acute musculoskeletal conditions, including:
Chronic back pain
Carpal tunnel syndrome
Fibromyalgia
Headache
Myofascial pain syndrome
Sports injuries
Injuries resulting from car accidents
In addition to these, myofascial release is also suitable for patients with venous insufficiency, a medical condition in which blood pools in the veins of the legs, leading to pain and discomfort. The technique can also help patients avoid the anxiety and depression associated with chronic pain by offering pain relief.
To learn more about how myofascial release can help you achieve your desired level of health and well-being or to schedule a chiropractic consultation in Austin, call us at 512-488-4558.
Contact Us