Back Pain Treatment Specialist in Barton Hills
Back pain is a predominant cause of discomfort and can greatly diminish one's quality of life. It not only affects personal well-being, but also has a significant impact on work performance. There are instances where the specific cause of the back pain remains unidentified, making it challenging for healthcare professionals to offer the best pain relief. In such situations, chiropractic care is a potent treatment option for non-specific back pain.
At HealthFirst Spine & Wellness, we employ various chiropractic techniques to aid our patients in managing their pain and returning to their favorite activities. Our chiropractors devise a personalized treatment plan for each patient, focusing on the root cause, the intensity of the pain, and the patient's overall health.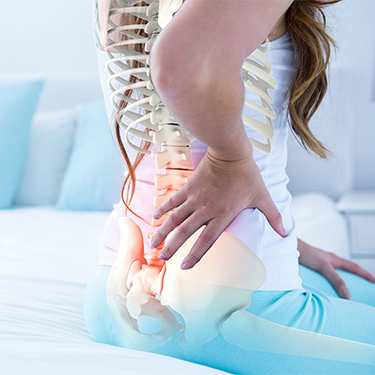 What Causes Back Pain?
Back pain often arises from damage to the ligaments and muscles supporting the spine. However, there are instances where the exact cause of the pain remains unknown. The intensity of this pain can vary from mild to severe, but it's typically temporary.
Common symptoms and conditions associated with back pain include:
Rheumatoid arthritis
Injury and trauma
Others: Tumors, infections, and uncommon bone disorders
Chiropractic Care for Back Pain
Chiropractic care is recognized as a potent remedy for many root causes of back pain, encompassing conditions like sciatica, degenerative disc disease, and osteoarthritis. It's also beneficial for addressing non-specific back pain.
At HealthFirst Spine & Wellness, our back pain experts in Barton Hills employ spinal adjustments alongside massage therapy, exercise, and dietary changes to alleviate pain for our patients. This holistic approach results in minimal to no side effects, enabling patients to overcome their pain.
For further details on the efficacy of chiropractic treatments for back pain, or to book a chiropractic consultation in Barton Hills, feel free to contact us at 512-488-4558.