Fibromyalgia Treatment in Austin
Affecting 2% to 4% of the adult population, fibromyalgia is a disabling disorder that affects women more frequently than men and results in generalized pain, poor sleep, muscle weakness, numbness and tingling, and several other signs and symptoms.
At HealthFirst Spine & Wellness, we adopt a comprehensive approach towards the management of fibromyalgia comprising of rehabilitative exercises, massage therapy, and chiropractic care. Using their extensive experience and expertise of providing chiropractic care, our expert chiropractors develop a treatment plan to offer optimum pain relief to patients suffering from this difficult to treat disease.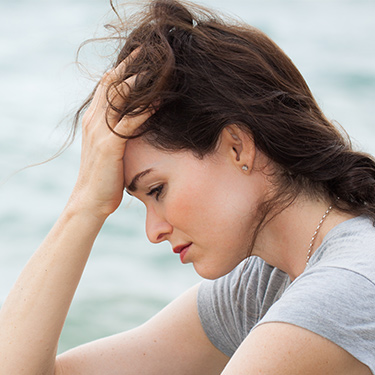 Battling Fibromyalgia with Chiropractic Care
Fibromyalgia is a disease that only results in pain and discomfort, but may also result in sleeplessness, causing the patient to feel irritable and anxious. At HealthFirst Spine & Wellness, our aim is to treat all the complications associated with fibromyalgia and help our patients achieve a pain-free, independent lifestyle.
For this purpose, our chiropractors not only use spinal adjustments and nerve modulation to offer pain relief to the patient, but are also skilled in using alternative techniques like massage therapy, cold laser therapy, and myofascial release to reduce muscle spasms and pain associated with the disease. In addition to this, we suggest rehabilitative exercises to patients with limited mobility, helping them gain the strength they need to perform day to day activities and get back to their normal life.
Providing You Compassionate Chiropractic Care for Fibromyalgia
There is no denying the fact that fibromyalgia is a difficult to diagnose and treat musculoskeletal disorder. Being one of the best chiropractors in Austin , we have the skills, experience, and resources to diagnose fibromyalgia, treat the associated pain and disability, and minimize its impact on your personal and professional life.
To learn more about how our chiropractors can help you better cope with fibromyalgia and provide fibromyalgia treatment or to schedule a chiropractic consultation in South Austin, contact us today.