Nutritional Counseling in South Austin
Whether you're experiencing joint pain and inflammation due to osteoarthritis or you frequently suffer from debilitating migraine headaches, dietary changes can help with pain management and alleviate other symptoms associated with the disease.
Research suggests that eating less processed food, using fruits and vegetables, taking supplements of good fatty acids, and staying hydrated can help reduce the systemic inflammation associated with a number of musculoskeletal conditions and improve the overall health of an individual.
Therefore, at HealthFirst Spine & Wellness, our chiropractors incorporate nutritional counseling as a part of the pain management plan in order to improve the symptoms of the disease, promote a quick recovery, and prevent injuries and illnesses in future.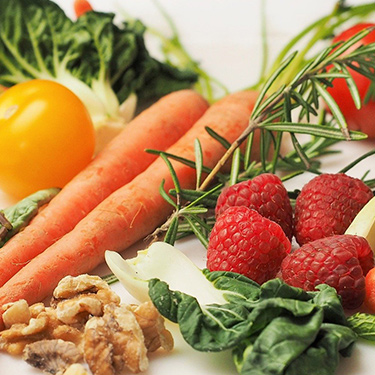 How Nutritional Counseling Can Help with Pain Management
Age, gender, physical activity, and overall health, there are a number of factors that affect the dietary requirements of an individual. Therefore, at HealthFirst Spine & Wellness, we focus on developing a customized nutritional plan for each patient that's based on their unique dietary requirements and on the nature of the illness or injury they have experienced.
Our expert chiropractors follow the best practices of nutritional counseling in order to suggest dietary changes that not only reduce the severity of symptoms experienced by the patient, but also add to the patient's vitality and strength. We assess the current dietary habits of the patient, order appropriate laboratory tests, and create a dietary plan based on the findings of the laboratory analysis.
We also monitor the patient's adherence and response to the dietary changes in order to determine the effectiveness of the nutritional plan in addressing the particular health-related concerns of the patient.
Nutritional Counseling Available Now in Austin
To learn more about how nutritional counseling can add to the effectiveness of a pain management plan or to schedule a chiropractic consultation in South Austin, contact us. Call 512-488-4558 today!