Auto Accident Care in South Austin
Minor injuries resulting from a car accident may go unnoticed for weeks or even months, without producing any major symptoms. Left untreated, these small injuries may interfere with daily routine of a patient and lead to greater health issues. Therefore, if you have been involved in a car accident and are experiencing mild pain, muscle stiffness, or reduced range of movement, it is important that you seek help from a chiropractor after a car accident to treat injuries that may become a major health concern tomorrow. As a leading auto accident chiropractor in Austin, HealthFirst Spine & Wellness is here to help.
What are the Most Common Car Accident Injuries?
From common, mild injuries to traumatic brain injuries that may prove to be lethal, the nature and extent of car accident injuries vary greatly. While serious car accident injuries are fairly uncommon, most car accidents result in soft tissue injuries that, if left unnoticed, may interfere with a person's ability to perform their day to day tasks. Seeing a chiropractor after a car accident can ensure that you minimize the negative impact of your injuries. HealthFirst offers free consultations for new patients at their South Austin clinic.
Common Car Accident Injuries
Head and back injuries
Neck and chest injuries
Whiplash
Broken bones
Leg and knee injuries
Concussion
At HealthFirst Spine & Wellness, we provide diagnostic and therapeutic care for a wide range of car accident injuries with an aim of minimizing the physical and psychological impact of the accident on the health of the patient. If you've recently suffered an auto injury, our chiropractors may be able to help you find relief.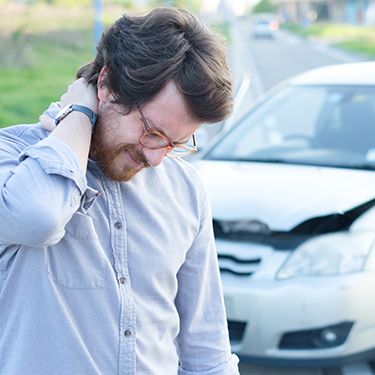 Chiropractic Care in Austin for Car Accident Injuries
Since car accident injuries vary greatly in terms of their intensity and the affected area, our chiropractors use different techniques based on a patient's unique care needs. Some of the techniques that we use at HealthFirst Spine & Wellness include:
To learn more about how our chiropractors can help you make a quick recovery after a car accident or to get chiropractic care after a car accident in South Austin, contact us today!